Just started an Etsy shop.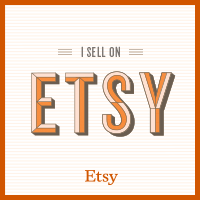 I'm a brand-spankin' newbie to selling on Etsy, so be patient. Be gentle. I'm still trying to learn the ropes, and find out how to pretty it up.
My blog will be getting prettier, too. Can't wait to see the new look in a couple weeks!
But for right now, here is the link to my
naked, bare-bones Etsy shop
. Enjoy!